Project Portfolio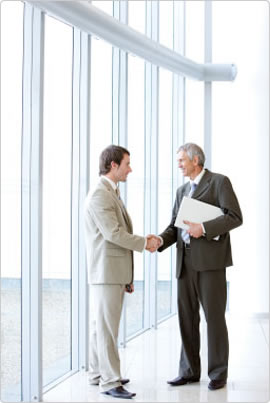 Listed below is a representative sampling of projects for which we have provided professional leadership and direct assistance. These experiences cross multiple industries, within which we have partnered with organizations to solve a diversity of Reward challenges.
Mining
A compensation & benefits analysis and salary structure development project for four Latin American countries.
Of particular concern was statutory compliance with labor and employment laws, as well as a comparative analysis of existing vs. common practice.
Nutrition & Personal Care
A statutory and competitive review of Mexican profit sharing law vs. the client's global management incentive practices.   Challenges included statutory compliance, integration with global programs and employee communications.
Vacation Ownership
Development of a annual Management Incentive plan, along with recommendations covering a deferred incentive plan and a long term incentive scheme.
Management was transitioning from a base salary-only philosophy to a coupling of their first standardized annual incentive plan and a deferred compensation vehicle.
Retail Food
A study on statutory compliance and competitive analysis for client offices in Amsterdam and Cologne.  We served as arbitrator between Country General Managers and Corporate Headquarters, presenting recommendations to resolve internal conflicts.
GPS & Radio Frequency Development
Compensation and Benefits analysis for US operations and those in four countries (Latin America and Europe).  The entire Management team was affected by this study, which also included a stock option plan recommendation.
Semiconductors
Competitive Compensation and Benefits review (statutory compliance and common practice) for a newly acquired business in Romania.  Recommendations were based on an analysis of existing practices and included the cost / benefits of proposed actions and their likely impact on employee relations.
Not-for-Profit
Assisted management with a review of international assignment policies and procedures, which included specific recommendations for senior-level expatriate assignments.
Telecommunications
Development of a "white paper" to describe the operation of a Total Rewards strategy in India.  Presented management with a how-to instructional guide that explained Indian Reward principles and employment law, and how those differed from US Corporate policies / practices.
Hospitality
Assist management with international compensation issues surrounding their initial foray (Mexico and Aruba) into overseas business.
Government Agency
Assisted management with the identification and resolution of FLSA designations (exempt vs. non-exempt), market pricing and compensation issues regarding individual employees.