Project Management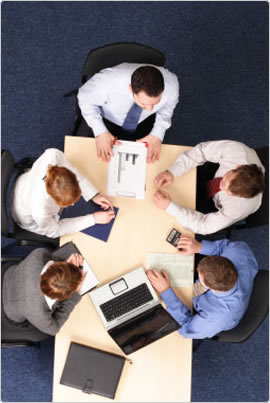 We step in and manage Compensation projects to ensure your business objectives stay on track in the absence of key talent or subject matter expertise.
Management is able to entrust the success of critical deliverables to seasoned experts who will manage staff, develop processes and procedures and drive high quality results.
A few representative examples:
Program Development
We analyze your existing pay practices and programs against the competitive marketplace and recommend improvements consistent with your compensation strategies.
We also work with your management and staff to develop new or revised iterations of your existing pay programs, in order to ensure that you are aware of the cost / benefit analysis and employee relations implications.
Competitive and Compliance Assessment of International Operations
We have the knowledge and experience to assist you with your international compensation needs, from competitive market pricing to compliance with statutory requirements to the intricacies of Works Councils and National Unions.
Interim Management
We are able to assume a temporary leadership role within your organization to maintain department operations during  management absence.
We will ensure that project objectives are effectively and efficiently completed in the absence of existing staff.
Annual Performance Review Process
We conduct a complete annual or periodic performance assessment and reward process within an anniversary or focal date environment.
We provide management with instructions and guidance as to your pay-for-performance policies and processes, ensuring a thorough understanding of participants which will lead to high quality compliance.
Integration of Acquired Employee Population
We can provide you with Total Reward comparative gap analysis and practical recommendations that will seamlessly integrate acquired employee groups into your existing Human Resource programs.
We have the subject matter expertise to train your Human Resource staff and guide them through the minefield of acquisition due diligence and later integration project planning.
Preparation and Delivery of Employee Communication & Training
We are able to deliver educational training that encompasses all aspects of Compensation, to all levels of management and the employee population.
We develop Question & Answer forms to assist Managers in employee presentations and in responding with a common voice to employee concerns.