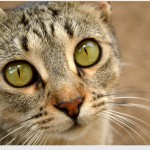 I heard this question the other day from a highly placed business leader who was frustrated that one of his employees wasn't assigned the grade that he just knew offered the right pay level.  His reaction was to challenge the premise of the entire evaluation / grading system, and suggested that instead they should let the managers (i.e., himself) decide which jobs are more valuable than others.  Especially jobs from "that other department."
Yes, I know, the question he raised sounded like it came from a Homer Simpson "Duh!" moment of bizarre ideas that have heads shaking and eyes rolling among compensation practitioners.  And I agree with you, what an idea!
The trouble is, we don't work for ourselves.  We work for senior leaders who, sometimes like the one above,  may not have a clue about how an effective compensation program operates.  That's what they are supposed to have us for.  But these leaders can be prone to their own inflated opinions, biases and beliefs in whatever premise is being pushed by the latest business article they've read.  Which in turn supports their own agenda.  And yes, they also want to have an EASY button to keep things simple.
So you're going to get that question tossed at you at some point.  Therefore you'd better be ready with a well considered answer when it comes.  Because the questioner will be serious, and from a glance at your organization chart you'll know not to get too snappy with your response.  This "why?" query will be considered a valid business variable, and if you flub the answer your professional life in that organization will soon become a great deal more complicated.
What to say
There are many ways to explain the importance to an organization of having a graded structure (or steps, levels or however you've differentiated your jobs).  But let's avoid the confusing  technical jargon and focus on the mindset of your audience and respond in a manner that these non-compensation people can understand and get behind.  And you want them to get behind you on this.  So throw out the spreadsheets, metrics dashboards  and "the survey says" gut reactions.
Cost control

: Start with this and you have management's attention.  You want and need to control payroll costs.  Grades and their associated salary ranges help managers to identify lower valued employees, and to monitor their pay progression. This helps keep a reliable, long-serving file clerk from earning $70,000.
 

Controlling the organization

:

Note

: management likes to hear the word 'control." Grades are a useful tool used by management to assign higher levels to ever more important jobs. They help create the organizational ladder of progressively more valued jobs. They also provide visible comparisons with other jobs within a job family.
Establishing a pecking order

:  We all know that the CEO's job is bigger than the mail clerk, but differences get trickier to identify when you count in all the jobs between.  So to know not only which jobs are bigger and smaller than others jobs, but also by how much (cue in the steps or grades) provides a practical value for employees as well as for managers.
Transparent fairness and equity for employees

:  An openly communicated grade structure improves the likelihood that employees will be  equitably treated through the use of a standardized value metric, setting up a hierarchy, or a stepping stone of jobs, from top to bottom.
I wouldn't lead with this, though.  For the business-minded bean counters and pragmatists in your leadership this sounds a bit too "fuzzy-wuzzy."  Senior leadership reacts better to logical argument than to "feel good" messaging.
Now of course you can step away from all this control and standardization business and let chaos reign.  One big happy, self-negotiated  conglomeration of mixed messages, inconsistencies and a "let's make a deal"  environment. You can let individual managers decide things for themselves.  They've been trained, right?  They'll know what to do.  What can go wrong?
Are you starting to see the Duh! moment again?